Regular price
Rs. 995.00
Sale price
Rs. 995.00
Unit price
per
Sale
Sold out
This is a scalp oil formulated to treat all your hair problems like hair fall, hair thinning, itchiness and dandruff. This scalp serum is super light weight promoting good scalp health and healthy hair growth. It is a non comedogenic formulation
Texture Oil
Hair Type All
BENEFITS

. Treats hair fall and hair thinning.

. Encourages healthy hair growth.

. Makes hair smooth and shiny.

. Promotes a healthy scalp

. Fights mild dandruff and itchiness
HOW TO USE

Apply and gently massage 8-20 drops on your scalp. Use as an overnight scalp treatment for dry to normal hair or as a pre-wash if you have oily hair.
INGREDIENTS

**Olive Oil, **Moringa Oil, **Chamomile Oil, **Witch Hazel,**Flaxseed Oil, **Clary Sage, **Avocado Oil, **Sweet Almond Oil, **Horsetail Oil, **Tea Tree Oil, *Glyceryl Caprylate, *Glyceryl Undecylenate.

*Natural Certified , ** Natural
WHY IS IT CLEAN

Researched in Sweden

Hand-made in India

100% Toxin Free

Palm Oil Free

Cruelty Free (Peta Certified)

Vegan (Peta Certified)

Ethical Sourcing
View full details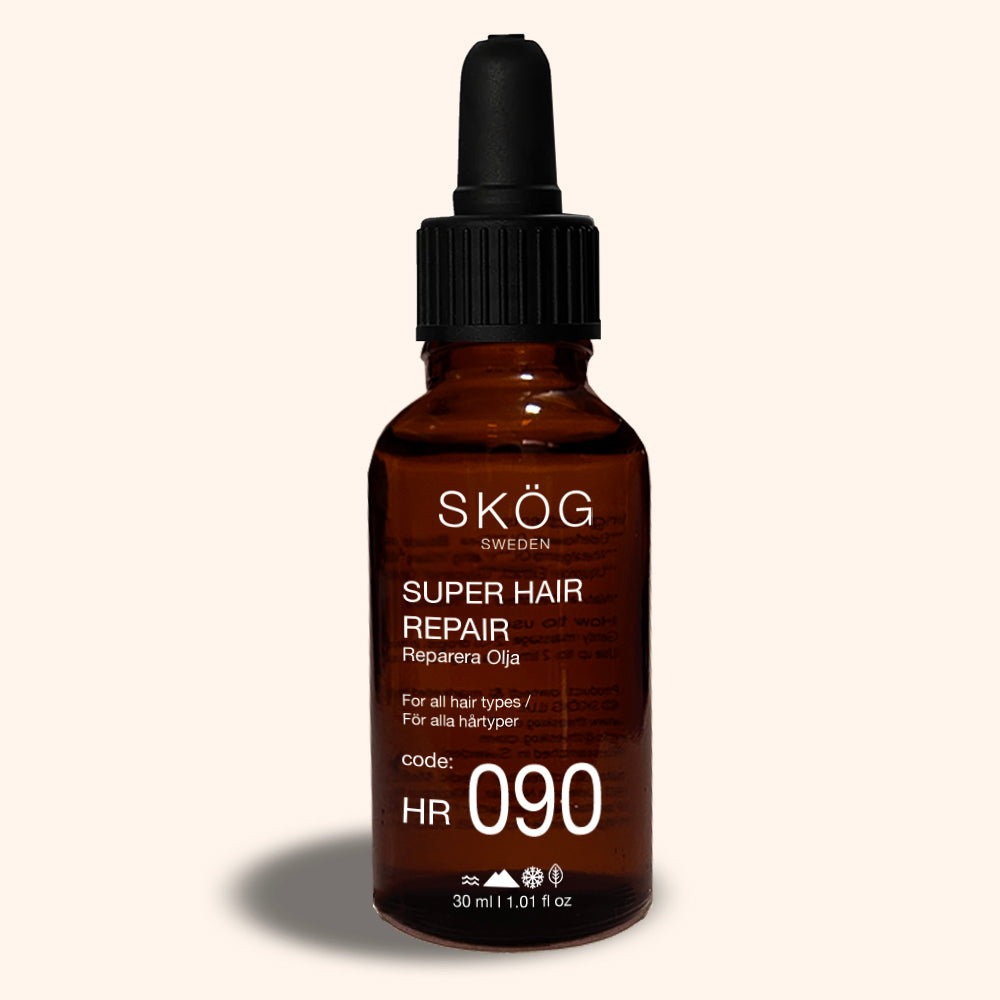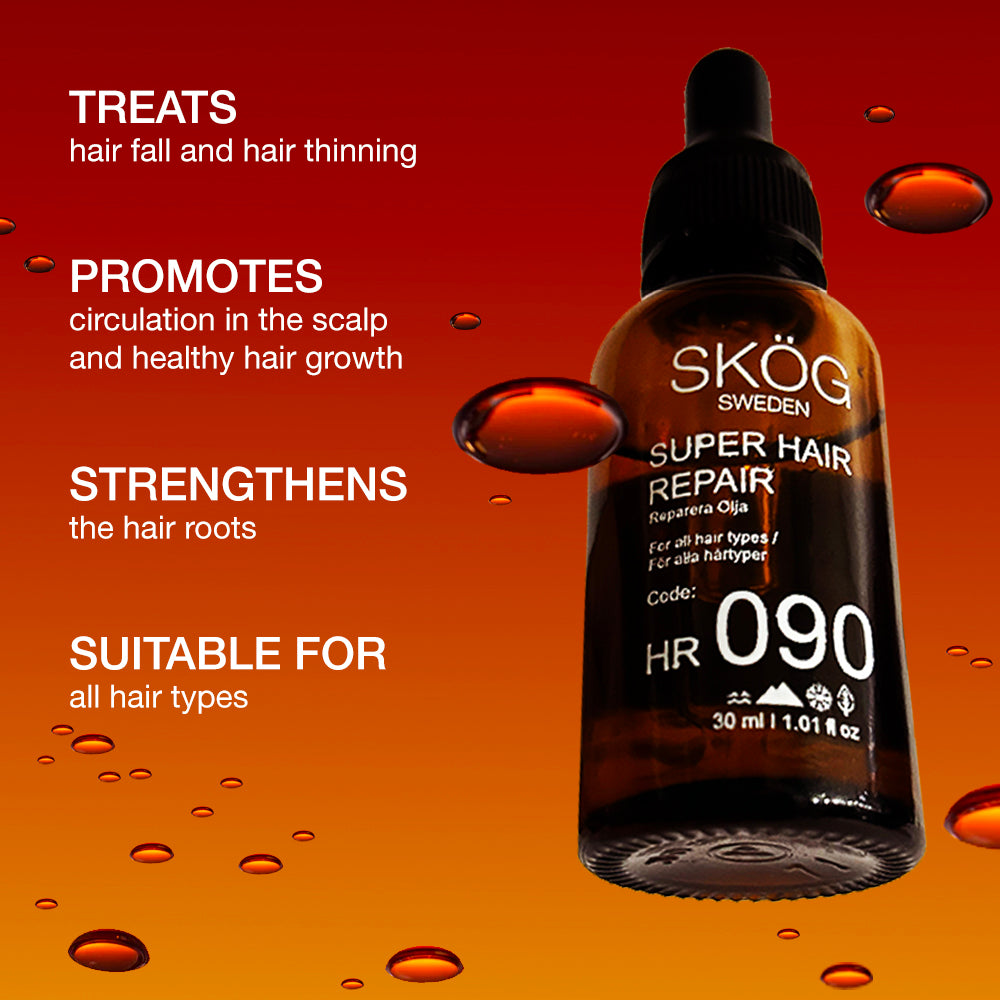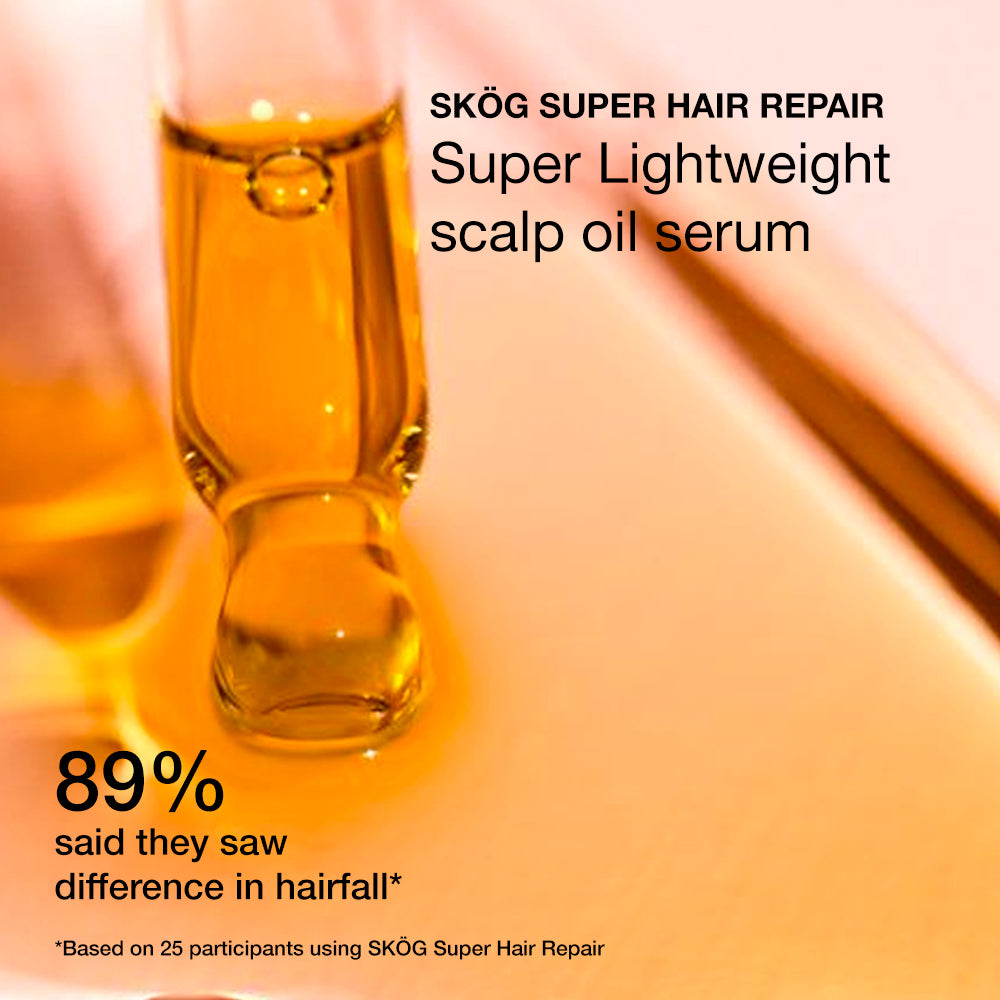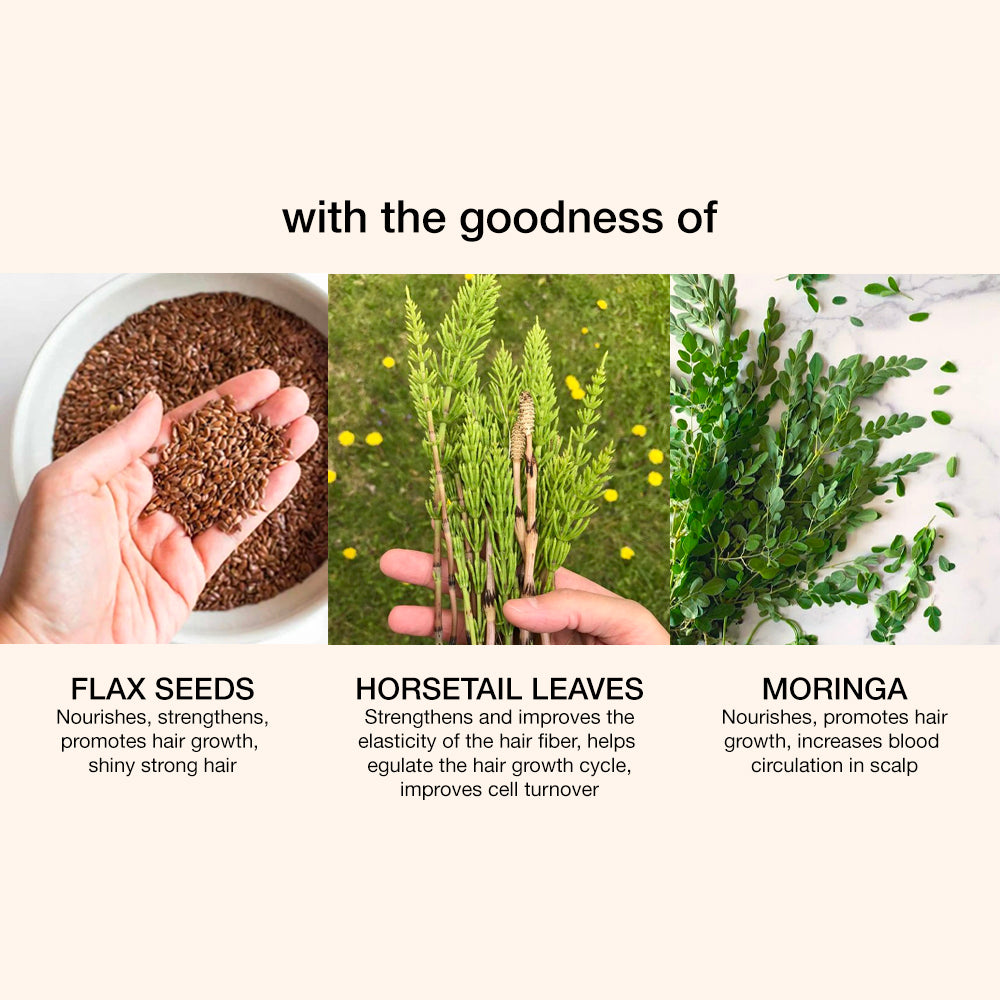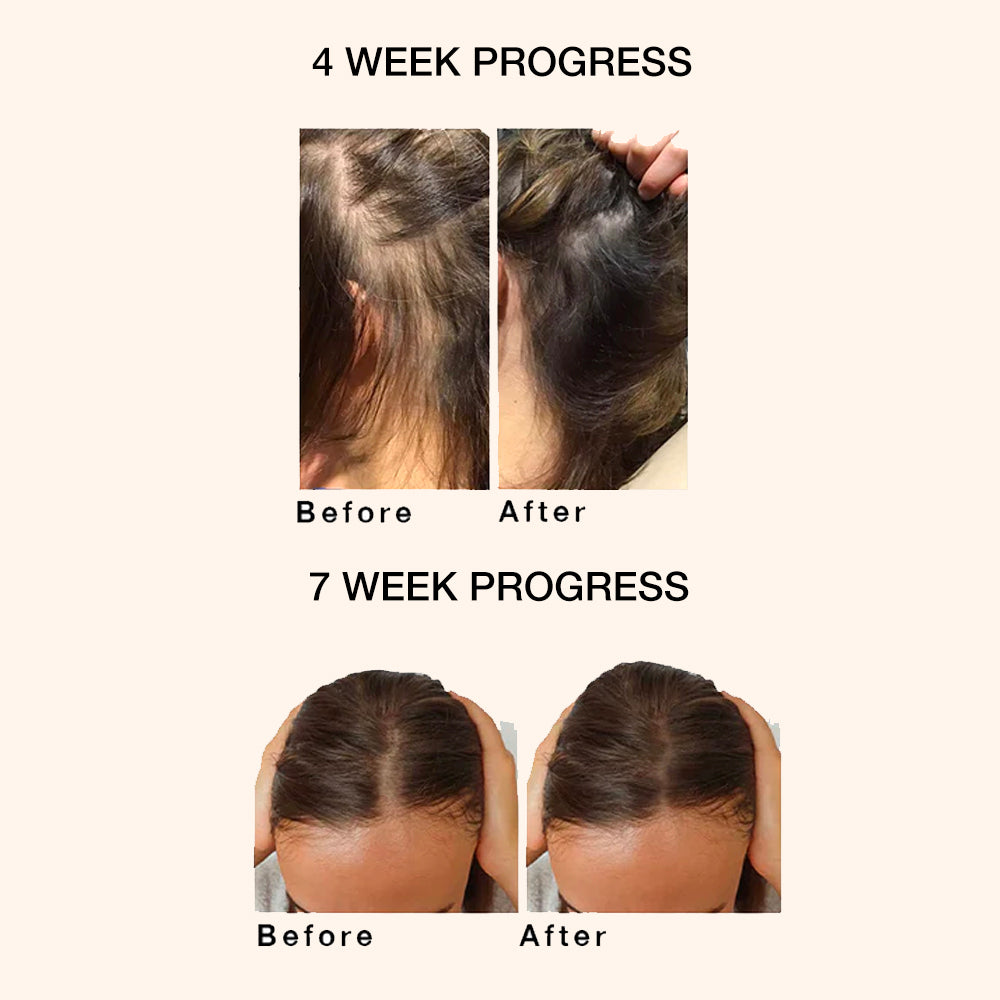 Frequently Asked Questions
SKÖG Super Hair Repair Scalp Oil is a specially formulated oil designed to address various hair concerns. It contains ingredients that nourish and support hair health, promoting a healthier scalp and improving the overall condition of your hair.
Yes, SKÖG Super Hair Repair Scalp Oil is formulated to be suitable for all hair types, including oily, dry, curly, straight, and textured hair.
Absolutely!  SKÖG Super Hair Repair Scalp Oil is suitable for use by both men and women, addressing various hair concerns for all genders.
 Take a few drops of SKÖG Super Hair Repair Scalp Oil and gently massage it into your scalp. You can also apply the oil to the lengths of your hair, especially if you have dry or damaged hair. Leave it on for the recommended duration before washing it off.
SKÖG Super Hair Repair Scalp Oil is primarily designed to be used as a treatment oil for the scalp. However, you can apply a small amount to the ends of your hair as a leave-in conditioner, focusing on areas prone to dryness or damage.