Regular price
Rs. 770.00
Sale price
Rs. 770.00
Unit price
per
Sale
Sold out
This is a pure cold pressed Jojoba oil. It can be used for both skin and hair. Jojoba is rich in vitamins and minerals including antioxidants, vitamin E, A and D. It also contains the minerals chromium, copper, and zinc, as well as Omega 6 and 9 fatty acids. This oil is great for improving hair, skin and nail health.
This oil is suitable for men, women, and children. It can also be used by expecting or nursing mothers.
Texture Oil
Skin Type All
BENEFITS

SKIN

. Helps treat acne.

. Soothes sunburns.

. Reduces appearance of fine

. lines and wrinkles.

. Controls sebum production.

. Help promote collagen synthesis.

. Moisturises the skin.

. Great makeup remover

. Helps to minimize appearance of spots scars




HAIR

. Conditions hair.

. Nourish and strengthens hair

. Treats dandruff.

. Protects from damage.

. Promotes hair growth and thickness.

. Delays hair greying.
HOW TO USE

Apply an appropriate quantity of oil on skin or hair.
INGREDIENTS

**Cold Pressed Jojoba Oil

** Natural
WHY IS IT CLEAN

Researched in Sweden

Hand-made in India

100% Toxin Free

Palm Oil Free

Cruelty Free (Peta Certified)

Vegan (Peta Certified)

Ethical Sourcing
View full details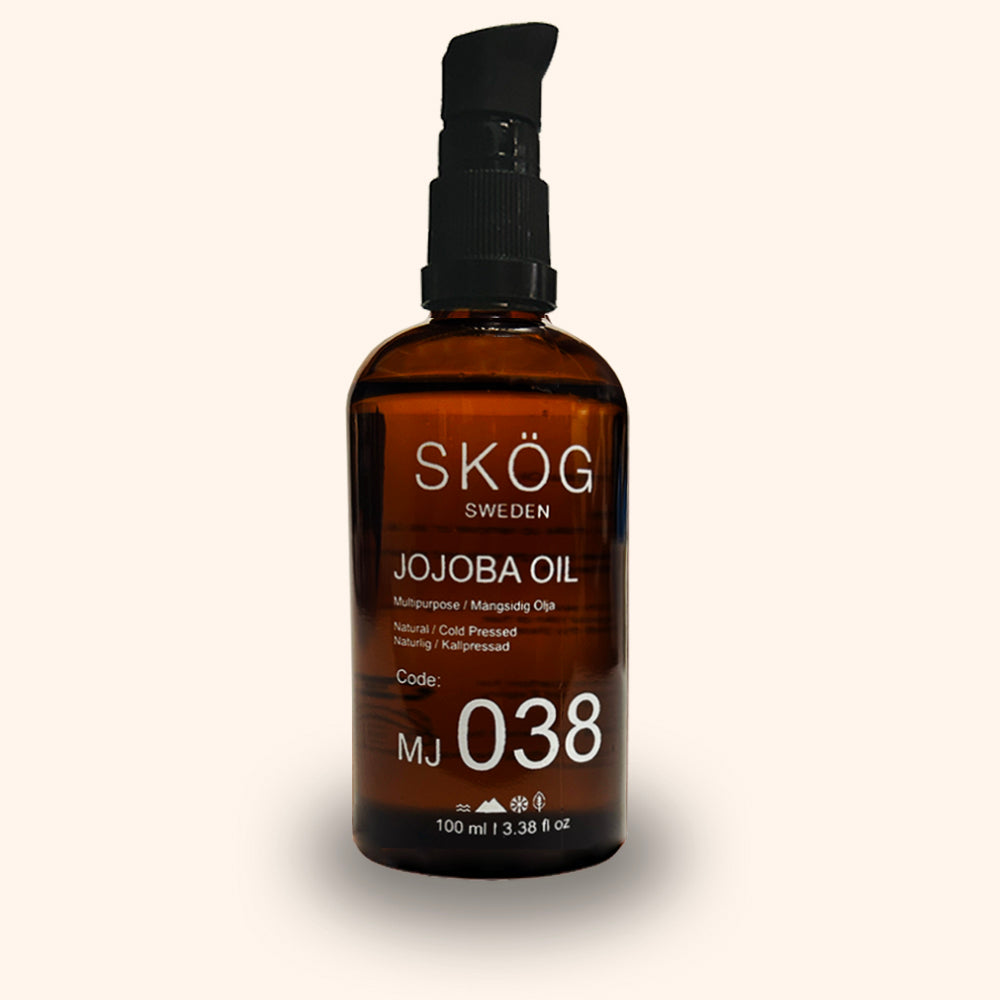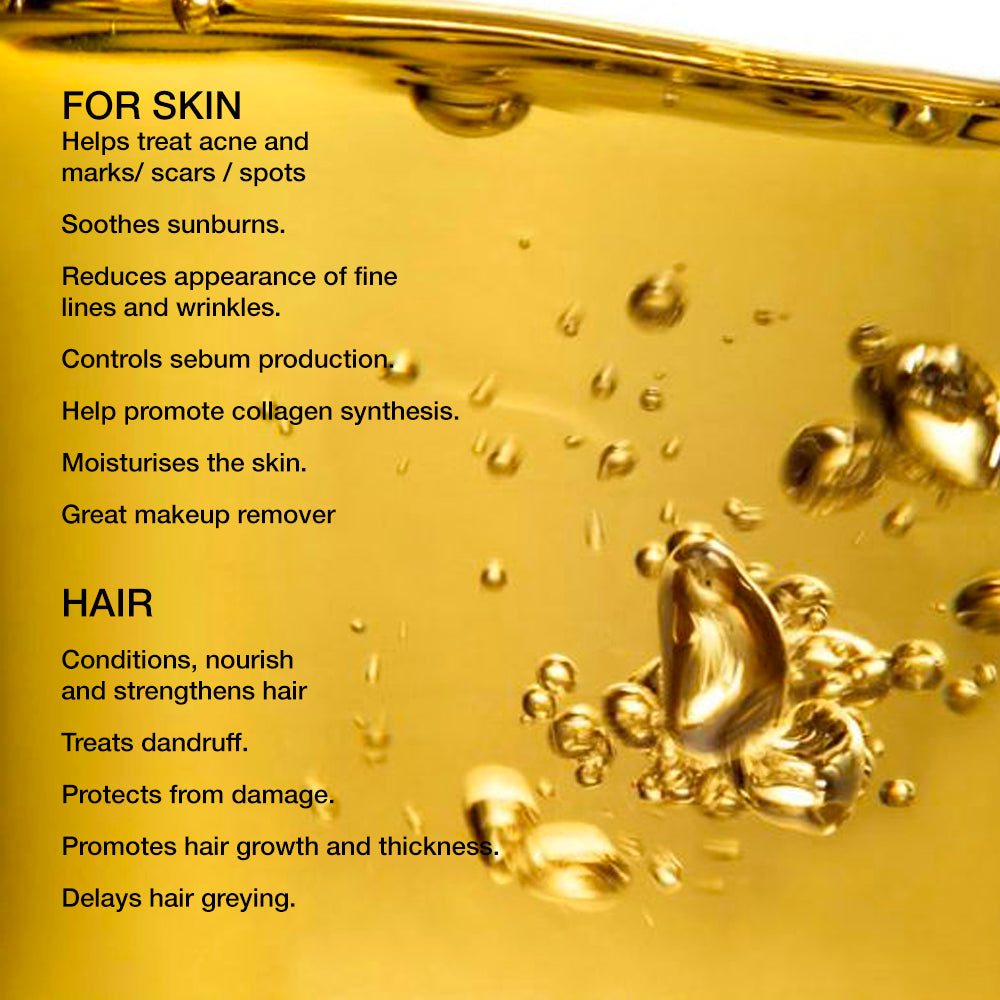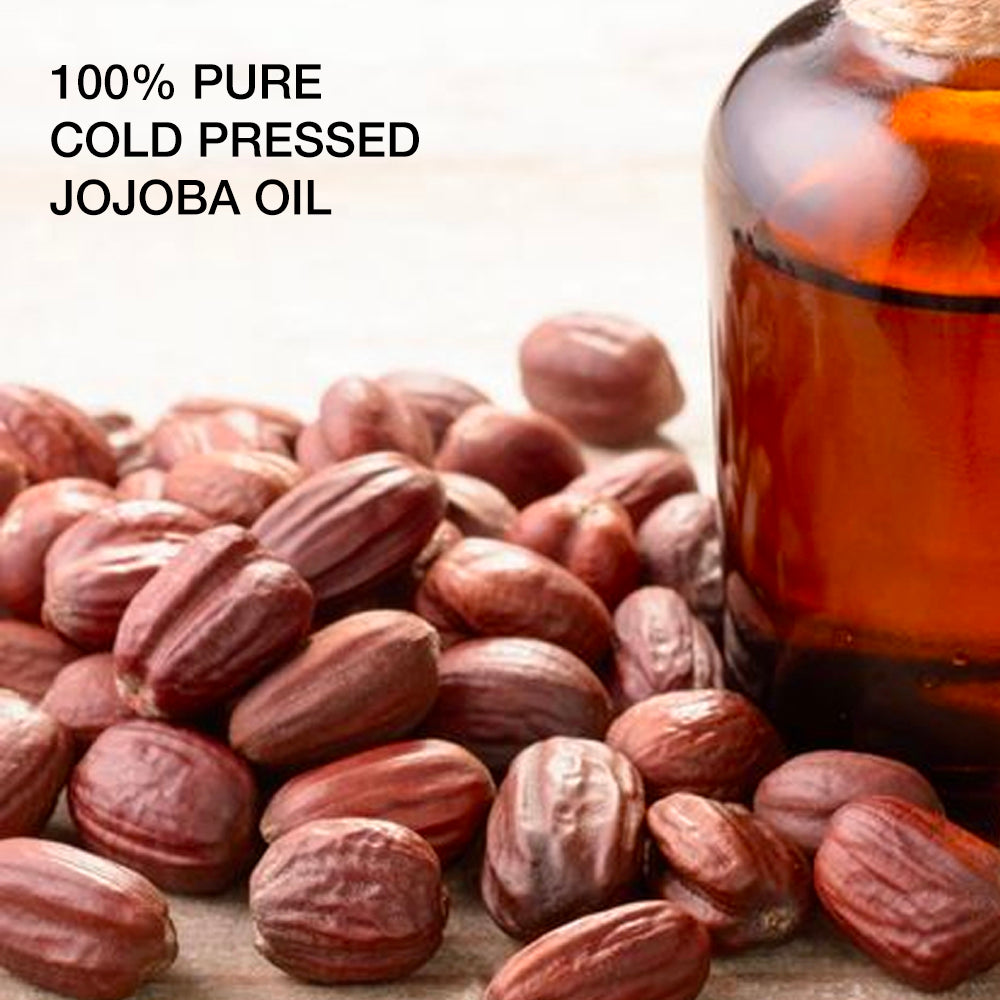 Frequently Asked Questions
SKÖG Jojoba Oil is a pure and cold-pressed oil extracted from the seeds of the jojoba plant. The cold-pressing process ensures that the oil retains its natural vitamins, minerals, and fatty acids, making it highly beneficial for both skin and hair.
 Yes, SKÖG Jojoba Oil is a versatile oil that can be used for both skin and hair care. Its multi-functional properties make it an excellent addition to your daily beauty routine.
Yes, expecting or nursing mothers can use SKÖG Jojoba Oil without any concerns. It is a natural and gentle oil that can be beneficial for various skin care needs.
For skin, apply a few drops of SKÖG Jojoba Oil to the face or body and gently massage it in. For hair, you can use it as a leave-in conditioner, or scalp treatment, or add a few drops to your regular shampoo and conditioner.
 SKÖG Jojoba Oil is rich in antioxidants, vitamin E, vitamin A, and vitamin D, which provide nourishing benefits for the skin and hair. It also contains essential minerals like chromium, copper, and zinc, along with Omega 6 and 9 fatty acids.