Regular price
Rs. 810.00
Sale price
Rs. 810.00
Unit price
per
Sale
Sold out
This is a pure cold pressed Argan oil. It can be used for both skin and hair. This oil is a rich source of Vitamin E, antioxidants and is a great source for linoleic and oleic fatty acids which promotes skin, hair, and nail health.
This oil is pure and is suitable for men, women, and children. It can also be used by expecting or nursing mothers.
Texture Oil
Skin Type All
BENEFITS

Skin

. Nourishes, moisturises and strengthens the skin.

. Protects from free radicals.

. Treats mild acne and spots.

. Regulates oil production. 

. Prevents / reduces appearance of stretch marks. 

Hair

. Moisturise and condition hair.

. Fights hair fall, thinning and dandruff.

. Improves scalp health.  

. Prevents styling and coloring hair damage.

. Promotes healthy hair growth.  
HOW TO USE

Gently apply an appropriate amount of oil to your face & hair
INGREDIENTS

**Cold Pressed Argan Oil

** Natural
WHY IS IT CLEAN

Researched in Sweden

Hand-made in India

100% Toxin Free

Palm Oil Free

Cruelty Free (Peta Certified)

Vegan (Peta Certified)

Ethical Sourcing
View full details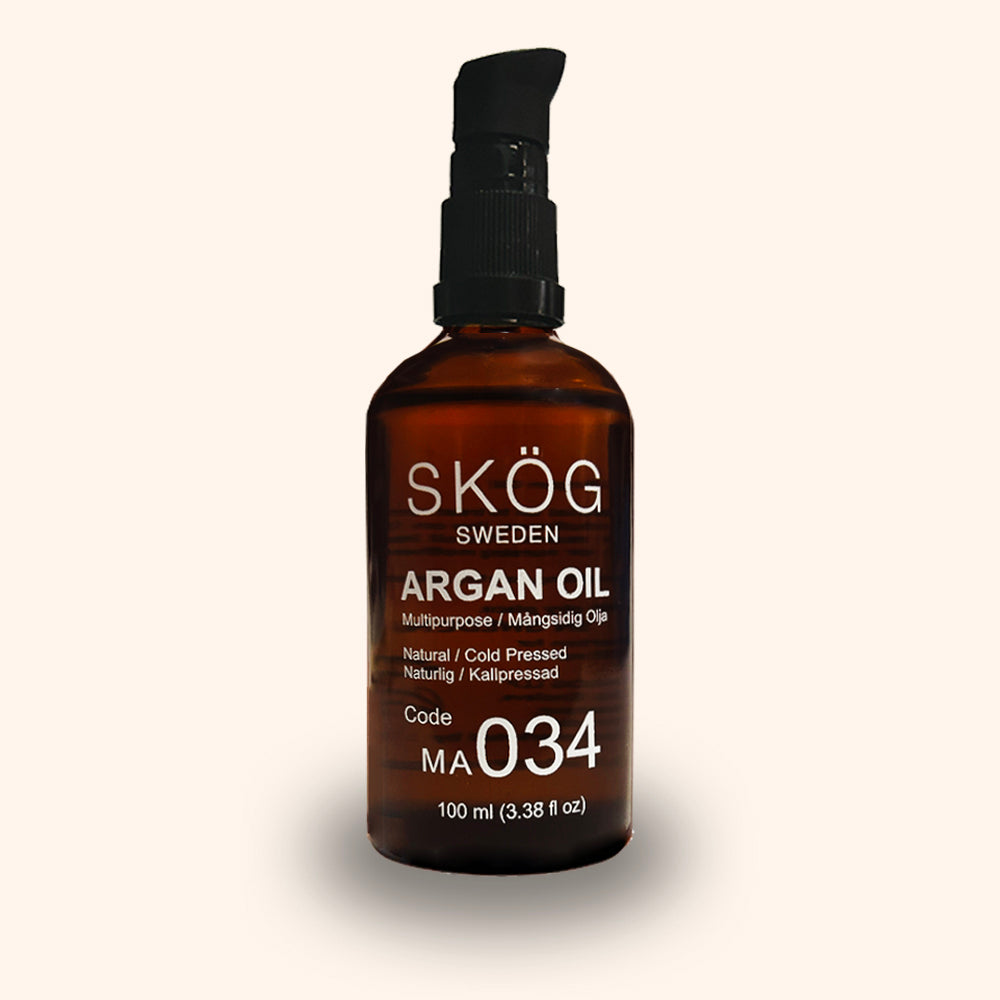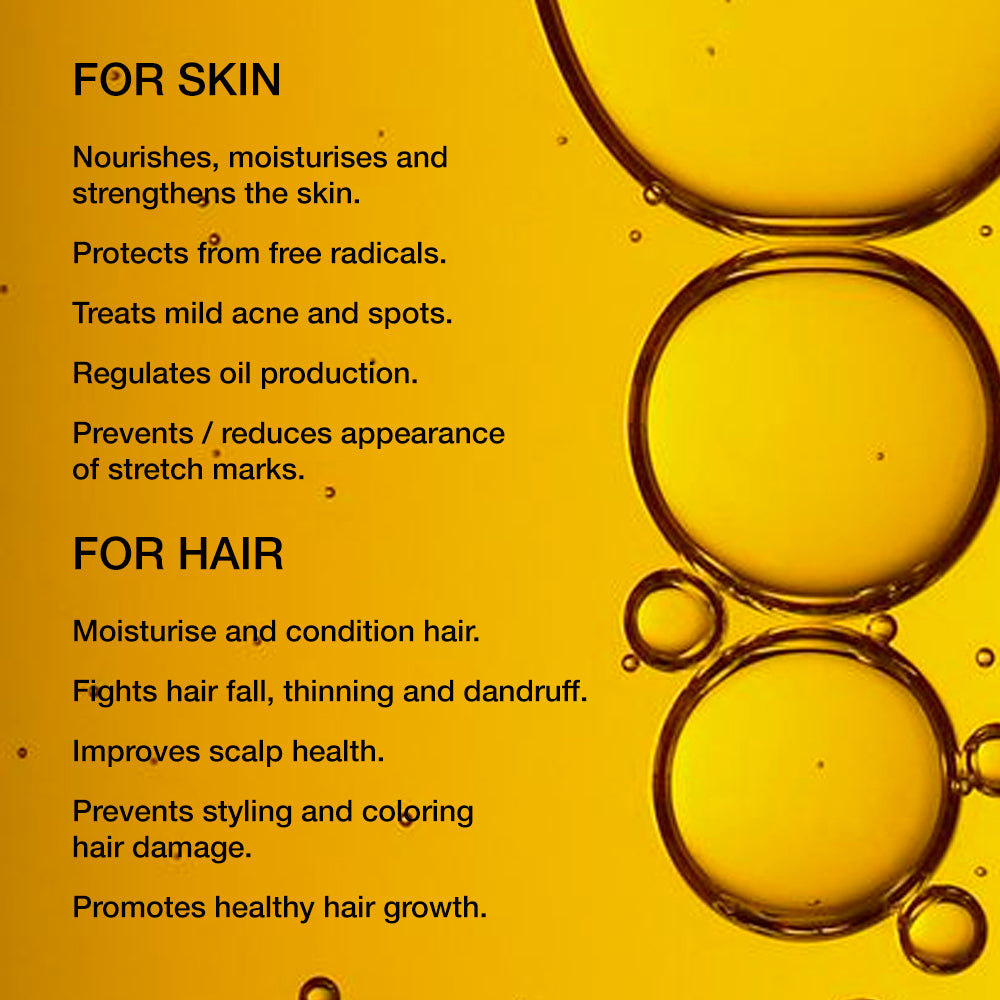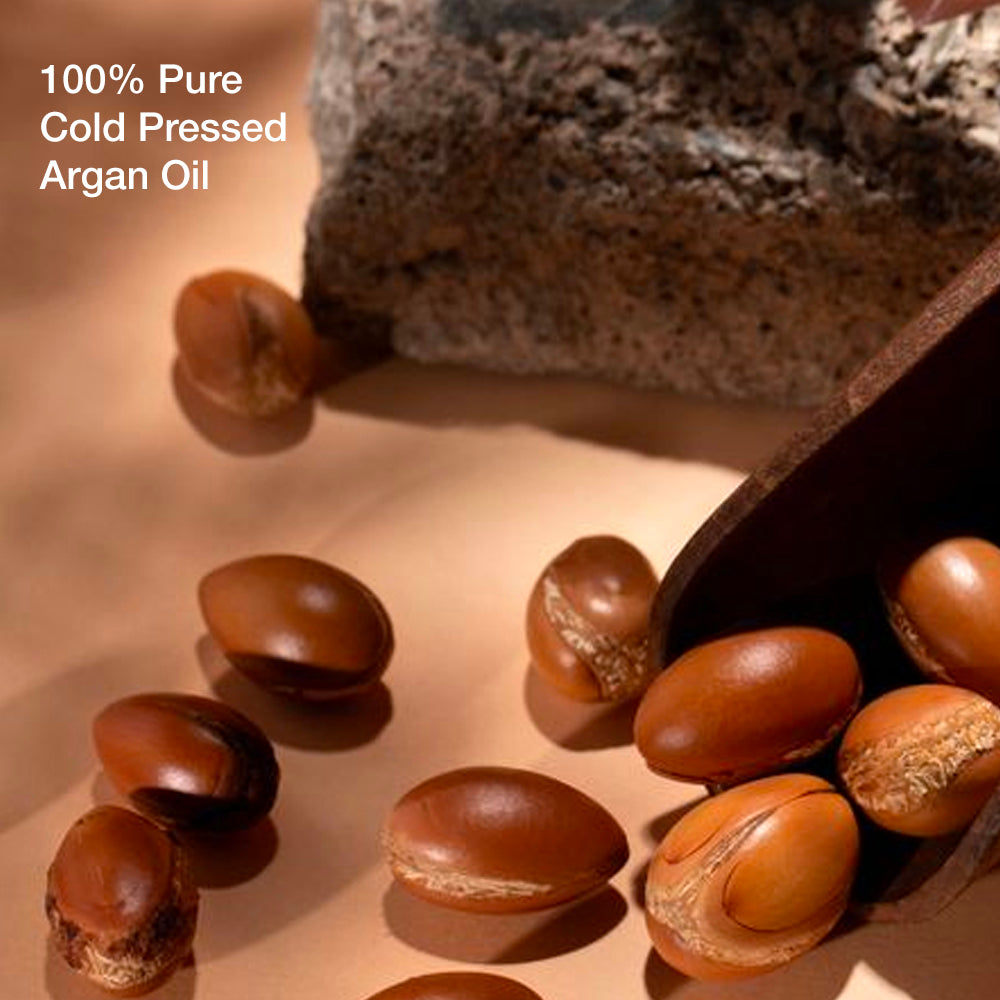 Frequently Asked Questions
Skog Argan Oil is a pure and cold-pressed oil derived from the kernels of the Argan tree (Argania spinosa). The oil extraction process ensures that the oil retains its natural properties and nutrients, making it highly beneficial for both skin and hair.
 Yes, you can apply Skog Argan Oil directly to your scalp. It can help nourish the scalp and improve its health, which in turn can benefit the condition of your hair
Skog Argan Oil is suitable for all hair types, including dry, oily, curly, and straight hair. It is a lightweight oil that does not weigh down the hair.
Skog Argan Oil is a rich source of Vitamin E and antioxidants, which help nourish and protect the skin and hair from free radicals. It also contains linoleic and oleic fatty acids, which contribute to overall skin, hair, and nail health.
Using Skog Argan Oil on hair helps moisturize and condition it, promoting smoothness and shine. The oil's properties also combat hair fall, thinning, and dandruff, while improving overall scalp health. Regular use can help prevent damage from styling and coloring, as well as encourage healthy hair growth.