Regular price
Rs. 920.00
Sale price
Rs. 920.00
Unit price
per
Sale
Sold out
This alcohol-free formulation is non drying for the skin. It treats all kinds of acne and acne marks.
PH Level 6.06
Texture Gel
Skin Type All

BENEFITS

. Treats active acne without drying the skin.

. Reduces the appearance of old and stubborn acne.

. Fights acne-causing bacteria preventing any future breakouts.

. Soothes and calms skin inflammation.

. Treat acne marks. 
HOW TO USE

Simply apply the gel 2-3 times a day on acne after cleaning your face. This acne gel can also be used for body acne. 
INGREDIENTS

**Purified Water, **Aloe Vera Extract, **Tea Tree Oil, **Grape Seed Oil, ** Nutmeg Oil, **Liquorice Extract, **Clary Sage Oil, Carbomer, Sodium Hydroxide,*Glyceryl Caprylate, *Glyceryl Undecylenate.

*Natural Certified , ** Natural
WHY IS IT CLEAN

Researched in Sweden

Hand-made in India

100% Toxin Free

Palm Oil Free

Cruelty Free (Peta Certified)

Vegan (Peta Certified)

Ethical Sourcing
View full details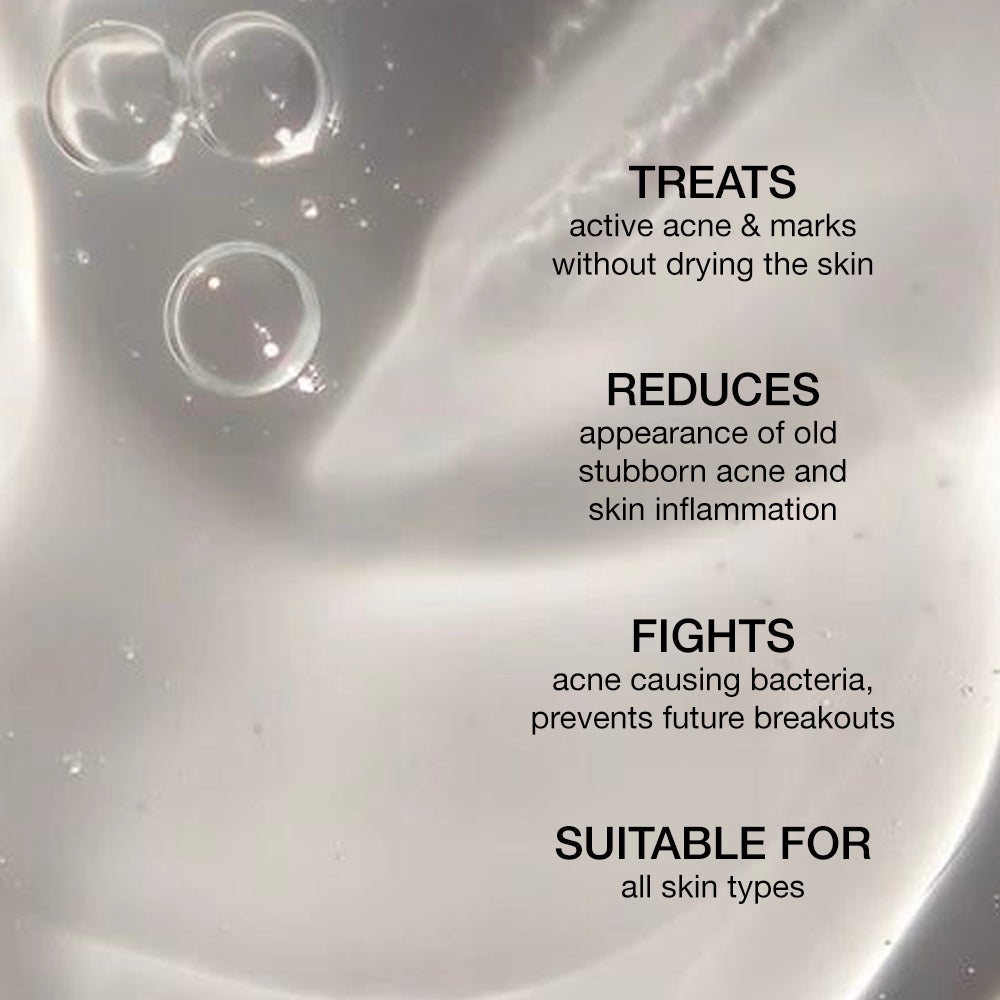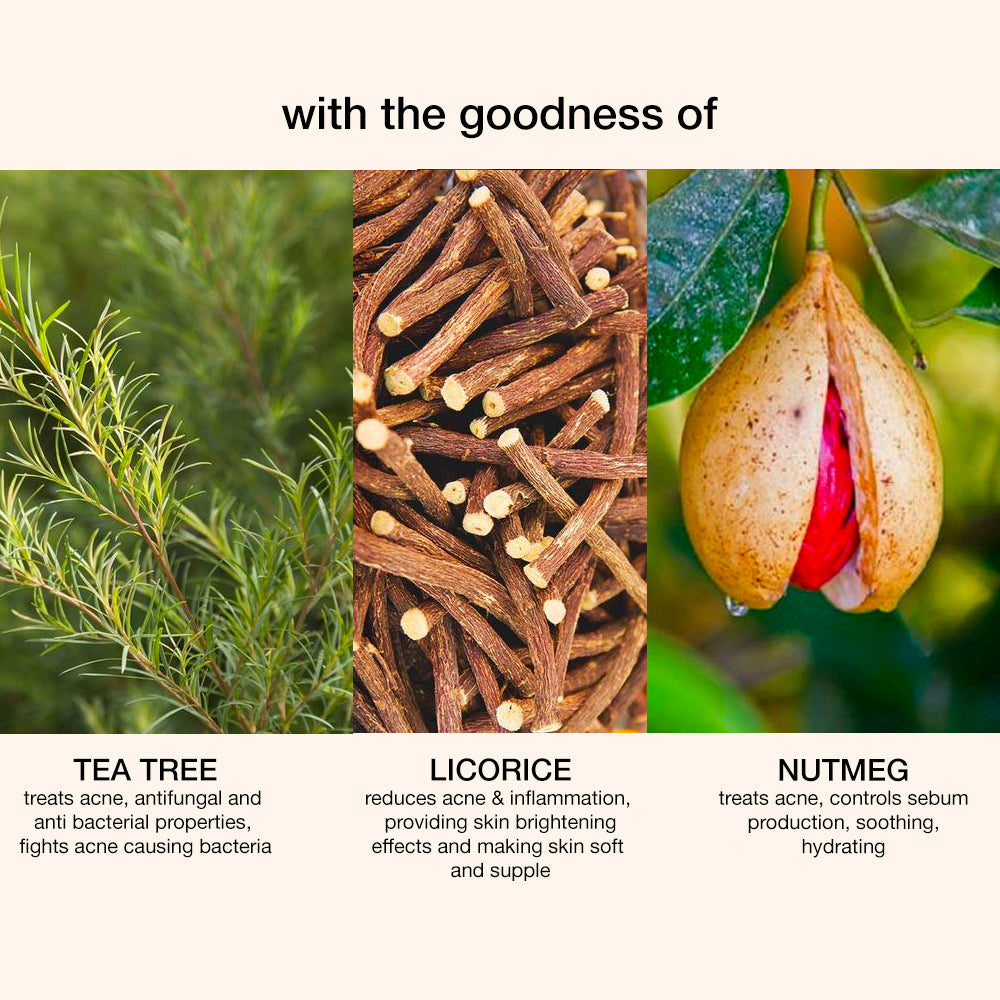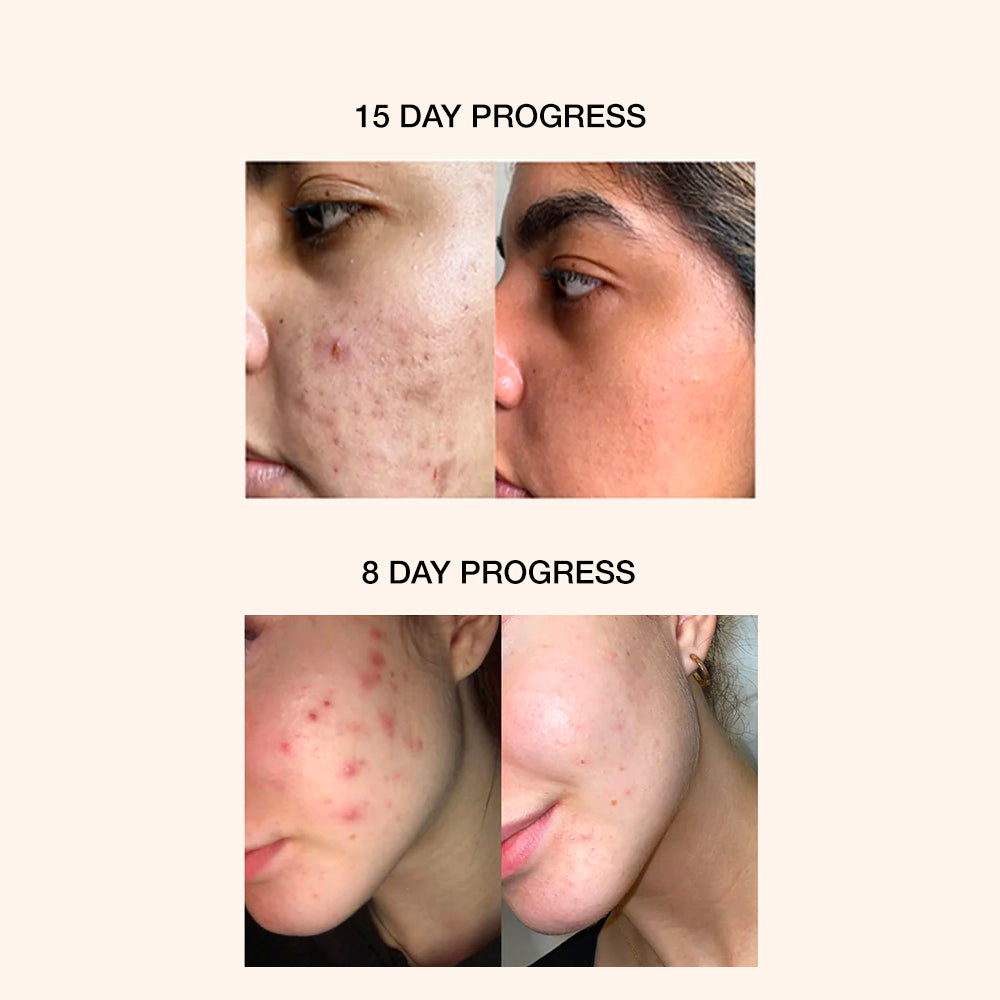 Frequently Asked Questions
The SKOG Acne Clarifying Gel contains a special alcohol-free formulation that targets acne-causing bacteria without stripping the skin of its natural moisture. This helps to prevent dryness and irritation commonly associated with some acne treatments. It is suitable for all kinds of acne.
Yes, the gel is effective in treating acne marks and reducing their appearance. Regular use can help fade acne marks, giving the skin a smoother and more even-toned appearance.
Yes, you can incorporate the Skog Acne Clarifying Gel into your existing skincare routine.
Absolutely! The SKOG Acne Clarifying Gel is formulated to soothe and calm skin inflammation associated with acne. This helps in reducing redness, swelling, and discomfort caused by active breakouts.
The pH level of the SKOG Acne Clarifying Gel is 6.06. This pH is within a mildly acidic range, which is beneficial for maintaining the skin's natural barrier and supporting its overall health.